Clear Bra and Custom Vinyl Installation In Las Vegas, NV
Clear Bra Installation
Window Tint nv.com's clear bra is an invisible paint protection film that is applied to any painted surface. Installing a clear bra on your vehicle is a great way to protect the front of your vehicle from rocks and other debris that may chip, scratch or damage the paint. This invisible film is extremely durable and is designed as a long-term solution to paint protection. Our precut patterns are designed to perfectly fit any current vehicles' hoods, fenders, mirrors, and bumpers. Clear bra installation can easily be completed in less than a day. It takes 30 days to fully cure, however, you can drive immediately after installation though we recommend that you not wash it for a week.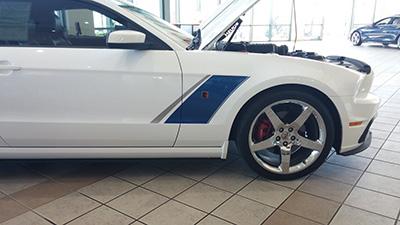 Preserve the showroom quality finish on your vehicle.
Paint protection film, or "clear bra" as it is sometimes known, is one of the best ways to preserve the showroom quality finish on your vehicle. The virtually invisible film will keep your vehicle looking newer longer by avoiding normal wear and tear from driving. Clear bra is available in varies patterns that protect vulnerable areas such as front bumpers, hoods, side mirrors, door handle cavities, door edges, rocker panels, and rear fender panels. Preserving the finish of your vehicle with clear bra installation keeps your vehicle looking newer longer, and can enhance the resale value of your vehicle in the future.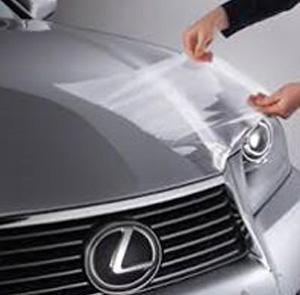 Custom Vinyl Graphics and Advertising
Customize or advertise on any size vehicle with vinyl graphics. We offer complete graphics installation service including simple cut vinyl letters and stripes to full-sized designs that range in size from partial to complete vehicle wraps. Our experienced staff has installed window graphics for cars, trucks, boats, vans, busses and more! We offer a variety of printed perforated vinyl, tint or frost, logos and designs.