Residential & commercial window tinting
LAS VEGAS COMMERCIAL WINDOW TINTING
Commercial window tinting in Las Vegas can be a great investment for your business office.
Windows allow heat and solar rays to pass through into the office causing an unpleasant work environment. Window tinting will reduce the amount of heat that gets into your office.
Tinting windows is the process of applying a special protective film over the glass. This can reduce air conditioning costs by providing a thermal insulation feature, keeping the place cool. Office tinting also reduces glare, allowing you to look outside unimpeded. To protect your business, we provide security film tinting as well.
We offer a variety of grades, shades, colors, and thickness for businesses large or small to accommodate your work environment. We use only the best film on the market with excellent guarantees and professional installation.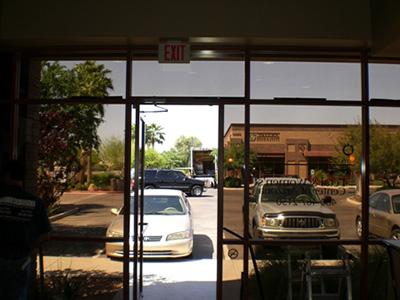 LAS VEGAS RESIDENTAIL WINDOW TINTING
Windows protect your home from the wind and elements, but not from sunlight, UV radiation, and heat. Fortunately, you can solve this problem with professional residential window tinting from Window Tint nv.com. Glass window film will keep your house cooler in the summer and warmer in the winter.
Tinting is sometimes unpopular for homes since it can alter the appearance of the window and the overall look of the property. Appling film to window will make the window darker. We offer a wide variety of grades, shades, and colors, which allows for various looks with great results. Whether you want something light or dark, you can find high quality window tint and installation that will preserve the look of your windows while providing all the benefits that you expect.
Contact Window Tint nv.com today for the best residential and commercial tinting in Las Vegas, NV. We offer exceptional customer service, high quality products, great warrantees and competitive pricing. We look forward to working for you!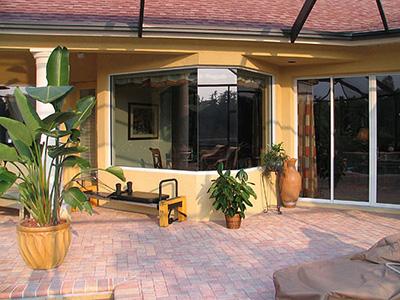 DECREASE HEAT
Window film is a "green" product because it helps save energy used to heat and cool homes, office buildings, and other commercial sites, which reduces your carbon footprint. Window film is the most cost-effective way to reduce solar heat transference through your windows, providing up to 78% heat reduction versus untreated glass. Window film is a great tool to use to control hot spots by cooling off areas in your home or office that suffer from high levels of sun exposure.
REDUCE FADING & HEALTH RISKS
Window film blocks up to 99% of UV rays and significantly decreases heat transference through glass panes. Think of window film as an invaluable source of "sunscreen" for your valuable home and office furnishings that will reduce fading and that will also act as a UV barrier for your skin and eyes.
CUT GLARE
Whatever the cause-direct sunlight, reflection from snow, water, or surrounding buildings–glare is annoying. Installing window film will greatly reduce felt eye discomfort in these situations.
ENJOY ENERGY SAVINGS
Reducing heat transference will increase HVAC efficiency by reducing heating and cooling costs.
INCREASE SAFETY
Thicker security film will hold glass and create a barrier to smash and grab thefts, and home invasions.
ANTI-GRAFFITI
Thick scratch protecting film protects your glass from the scratching of vandals, keeping property management costs down.
ENHANCE APPEARANCE
There are many aesthetically pleasing colors and designs available to complement the exterior of a home or office building. For areas with codes and restrictions we have films that will not change the appearance of your exterior.
QUICK AND EASY INSTALLATION
Professional installation is quick and simple. There is very little disruption to your daily lifestyle or work schedule. Call us TODAY to set up an appointment!